Pastor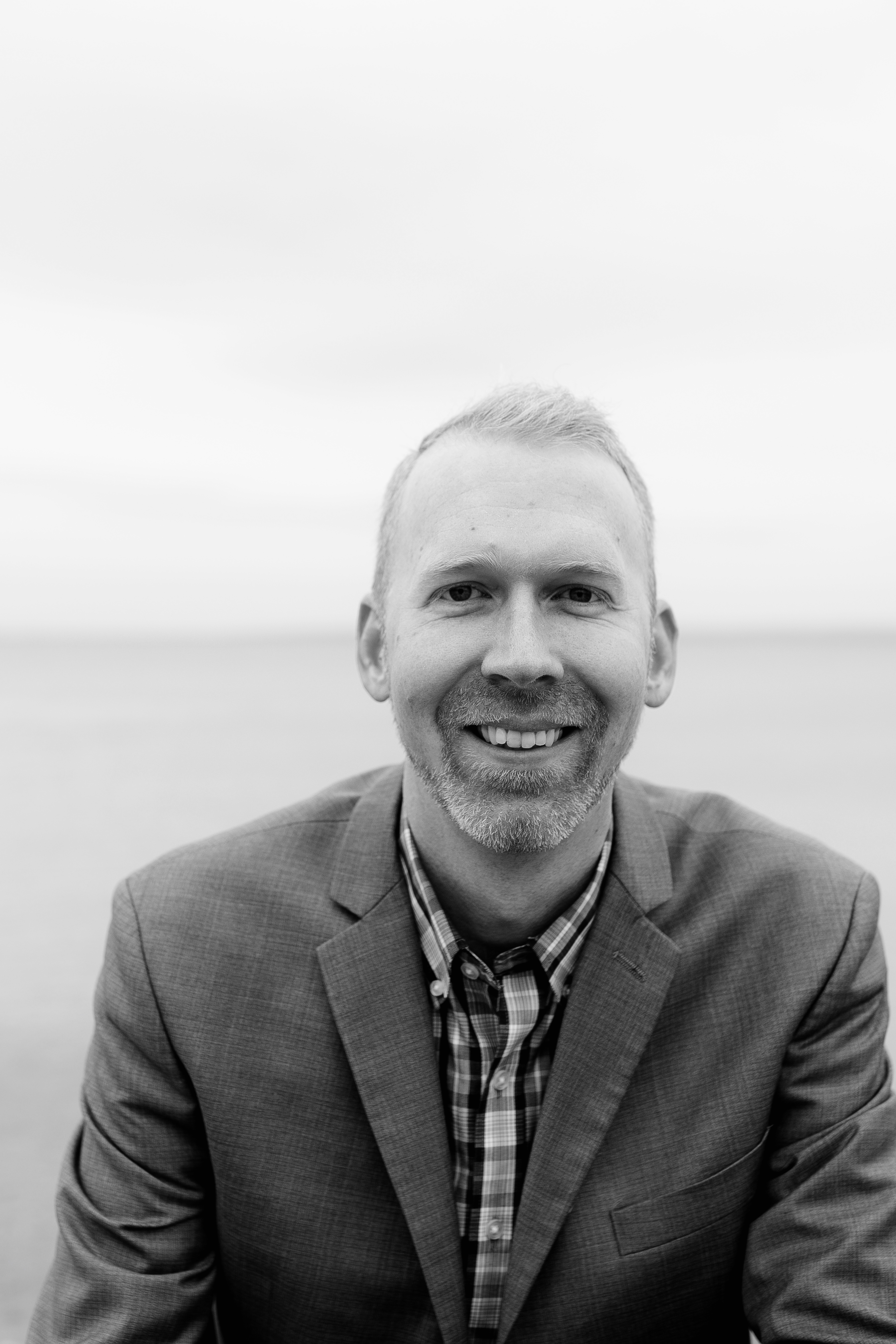 Rev. James Zwier
Pastor James is ordained as a Minister of the Word in the Christian Reformed Church. He has served as Pastor of our congregation since 2018. He is married to Sarah, with whom he has two lively children, Judah and Abram.
James was born and raised in Santo Domingo, Dominican Republic. He speaks Spanish and Lao fluently. Sarah hails from Dallas, TX and Glen Ellyn, IL, and also speaks Spanish and Lao.
Their family loves outdoor adventures, whether by bike, kayak, or on foot. They love living up north, being part of a small town, and living in the parsonage next to church.
James and Sarah graduated from Calvin University in 2006. They met through the Project Neighborhood program, a group of intentional community living houses.
Sarah taught 4th/5th grade in Gallup, NM for a year and then moved to Laos, where James was a community development intern. They served with World Renew for eight years in Phonsavan, Laos before returning to Grand Rapids.
During seminary, they led the Harambee House of Project Neighborhood. They loved living with and mentoring college students. Sarah also worked as nanny for a family in East Grand Rapids. James served on the board of Bates Place Neighbors. James graduated from Calvin Theological Seminary with a Masters of Divinity in 2018.
Secretary
Shanna McCraney
Shanna (Veenstra) McCraney is married to Bill and has two children. She works at Munson Healthcare Charlevoix during the week and remotely on evenings and weekends as church secretary. She serves on the board of Ebenezer Christian School. Contact her by email for the quickest response.
Custodian
Currently hiring
Since our former custodian retired, volunteers have stepped in to clean the church weekly.
We are looking for someone who can put in several hours a week cleaning the church before Sunday. The hours and times are flexible. Contact the church for a job description.